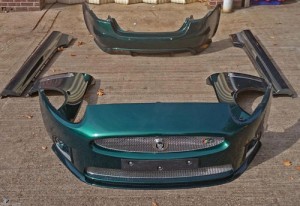 Jaguar Body Parts and Accessories
Jaguar Heaven sells all body parts and accessories including fenders, doors, quarter panels, and complete rear clips. We also sell smaller items like bumpers, side mirrors, trim, headlamp assemblies, grilles, trunks, windshields, door glass, and more.
Call us to order the part(s) you need 800.969.4524.
To view images of our facility click here.